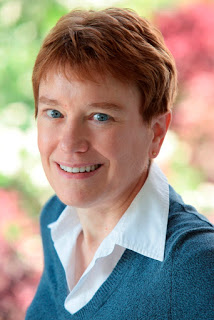 Carolyn Ives Gilman is a Nebula and Hugo Award-nominated writer of science fiction and fantasy. Her science fiction ranges from the far-future Twenty Planets universe to the present-day American Midwest, and places in between. Her fantasy focuses on culture clash and revolution in a magic-haunted island nation. Her short fiction has appeared in many Best of the Year collections and has been translated into seven languages.
Carolyn Gilman is a historian and museum exhibit developer specializing in frontier and Native history. She is author of Lewis and Clark: Across the Divide (2003) and five other books on aspects of Native American and western history. She has worked as an exhibition developer at the Minnesota Historical Society, the Missouri History Museum, and the National Museum of the American Indian. She was curator of the National Lewis and Clark Bicentennial Exhibition, which toured the United States in 2004-06.
Carolyn lives in Washington, DC, where she splits her time between writing science fiction and work as a freelance historian and museum consultant. She spends summers on an island in northern Wisconsin that is three miles away from the Internet.